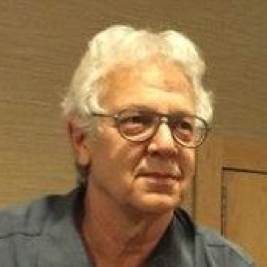 Bill Skolnik is a representative of the Screen Composers Guild of Canada.
He was previously CEO and Executive Director of DGC Ontario where he led all labour negotiations, policy initiatives and member services—with the DGC Ontario team. Prior to his arrival at DGC Ontario, he was the head of the Canadian Federation of Musicians, a founding member of the Screen Composers Guild of Canada, a Trustee of the Musicians' Pension Fund of Canada and Treasurer of the Radio Producers' Association of Canada.  Bill is an expert in developing ground-breaking provisions that affect Musicians, Composers and Producers working in the Canadian screen-based and theatre industries.
As a classically trained musician, Bill has worked as a Music Director, Composer, Arranger, Lyricist, and Music Producer. He wrote and arranged for Sesame Street for over a decade and composed the score for over a dozen CBC radio dramas. Bill's work has been heard in numerous documentaries, in the award winning film My American Cousin as well as on stages across Canada including the Shaw Festival,  Alberta Theatre Projects, The Royal Manitoba Theatre Centre, The Arts Club of Vancouver and Young People's Theatre. Bill was instrumental in the creation of the CBC music service Galaxie, organizing and programming Chamber Music and Pop Classics, and was the CBC Radio Music Producer behind such critically acclaimed specials as the Michael Tippett Tribute to the European Broadcast Union, The Boss Brass Live to the World, The Evolution of Jazz and the late Jeff Healey's first Jazz broadcast.Born in Montreal, he has lived in Toronto, Calgary and Vancouver.