Getting it right for artists
The UNESCO 2005 Convention on the Protection and Promotion of the Diversity of Cultural Expressions recognizes and protects artistic and cultural expression globally
Diversity of cultural expressions breathe life and vibrancy into our world. From the TV shows we watch to the clothes we wear and the music we listen —and more—they are indispensable for peace and understanding, and they create springboards for economic opportunity.
But their effectiveness depends on a framework of democracy, tolerance, social justice and mutual respect between peoples and cultures. That's why the Member States of the United Nations Educational, Scientific and Cultural Organization (UNESCO) came together in 2005 to recognize and codify the importance of the diversity of cultural expressions through the Convention.
Who does the Convention protect—and how?
If you're an artist, cultural practitioner or cultural organization, the 2005 Convention calls on States to take political measures to create an environment in their territory to protect you, whether you earn income from your work or not.
This international agreement acknowledges that freely expressing one's culture helps people share knowledge, strengthens social cohesion, and builds bonds. The agreement seeks to promote and protect the diversity of cultural expressions by creating the conditions for cultures to thrive—such as by supporting them financially, offering legal protection, and creating spaces for people from minority and Indigenous groups to express their cultural expressions.
In addition, the Convention encourages countries to: 
Offer public funds to protect and promote the diversity of cultural expression

Foster public-private partnerships to promote the free exchange of ideas and stimulate cultural practitioners' creative and entrepreneurial spirit 

Acknowledge and support the roles that artists and cultural communities play in nurturing the diversity of cultural expressions
To date, 152 states and one regional organization, the European Union have ratified the Convention into domestic law. Canada was first to do so, in November 2005.
"The protection, promotion and maintenance of cultural diversity are an essential requirement for sustainable development for the benefit of present and future generations."

—Guiding Principle 6, Convention on the Protection and Promotion of the Diversity of Cultural Expressions

"The cultural aspects of development are as important as its economic aspects, which individuals and peoples have the fundamental right to participate in and enjoy."

—Guiding Principle 5, Convention on the Protection and Promotion of the Diversity of Cultural Expressions
The founding principles of the Convention
The Convention protects artists, cultural practitioners and cultural organizations through eight simple principles required of signatory countries:
Respect for human rights and fundamental freedoms

Sovereignty for countries in the adoption of protective measures and policies

Equal dignity and respect for all cultures

International solidarity and cooperation

Complementarity of economic and cultural aspects of development

Sustainable development

Equitable access

Openness and balance
Here is a little more context on how these principles come to life. 
Equity
The Convention aims to ensure equity in opportunity across cultures.
One way it does this is by calling for policies that protect and promote diversity of cultural expressions. For example, countries are expected to create opportunities for all cultural groups, no matter how small. The Convention instructs countries to protect the diversity of cultural expressions "especially in situations where cultural expressions may be threatened by the possibility of extinction or serious impairment."
The Convention also asks signatories to give due regard to the special circumstances and needs of women, minorities and Indigenous groups. 
"In its calls for action, the Truth and Reconciliation Commission of Canada states that Indigenous languages are a fundamental and valued component of Canadian culture and society, and that there is an urgent need to preserve them."

—From Sheueu: Dissertation on the quota of Indigenous music
in commercial radios in Quebec and Canada, Makusham Musique, 2022 
Art for its own sake
Cultural expression—through art, story or song—can be an economic opportunity. But it doesn't have to be.
According to the Convention, cultural activities must not be treated as having solely commercial value. Rather, countries are expected to protect and promote diversity of cultural expressions for its intrinsic value.
"So much of art creation has been commercialized, and we are dying because of it."

—Jesse Wente , Anishinaabe writer and broadcaster,
Chair of the Canada Council for the Arts, BetaKit Podcast
That's why the Convention offers ways for countries to exempt certain cultural products from free-trade agreements. For instance, film and TV products created in Canada are eligible for tax incentives that are not granted to their American-made counterparts, even though the two countries have negotiated trade agreements on other goods.
Before the Convention came into play] , "the [World Trade Organization] viewed magazines through the same commercial lens that it used for the sale of pork bellies," former Deputy Prime Minister Sheila Copps wrote in a 2015 report on the Convention. The Convention has empowered countries to protect and promote the cultural industries within their borders from the growing pressures of cultural exports from their larger or more financially secure counterparts.
How does the Convention affect me as a cultural creator?
The Convention makes it clear that cultural activities, goods and services—from bead and canvas artwork to films, TV and media—have intrinsic value regardless of commercial worth. That means Canada is expected to protect and promote artistic creation and cultural sharing even if these activities are not commercialized.
For example, the Convention asserts that because music is a source of intangible and material wealth, Canada must protect and promote keepers, practitioners and sharing systems of this art. 
"[M]usic helps to keep the culture of Indigenous people alive as it brings customs and ways of life and allows the values of each community to be shared. In addition to preserving the identity, pride and sense of belonging of Indigenous people, many people believe that music breaks down barriers, promotes Indigenous people, as well as bringing them closer to non-Indigenous people."

—From Sheueu: Dissertation on the quota of Indigenous music
in commercial radios in Quebec and Canada, Makusham Musique, 2022
FAQs
"The Convention views culture as a cornerstone of sustainable development, not simply another tradable good. In a fractious world, we need an enabling environment where artists and cultural professionals can create and exchange…with access to diversified markets."

Sheila Copps, former deputy prime minister of Canada, Re|shaping Cultural Policies
Is the Convention subject to regulation or international law? 
The simple answer is: Yes. As a legally binding international treaty, the Convention outlines a set of principles and guidelines aimed at protecting and promoting the diversity of cultural expressions worldwide. Countries that have ratified the Convention are legally bound to implement its provisions within their domestic legal frameworks. This could involve:
Enacting laws and regulations that align with the Convention's goals

Promoting cultural policies

Supporting initiatives to protect and foster cultural expressions
Although the Convention is legally binding on signatories, the specific mechanisms for implementing and enforcing it can vary from country to country.
How can the Convention protect the cultural expressions of minoritized communities and Indigenous people?  
Three different articles in the Convention protect these expressions in different ways:

Article 6

focuses on the rights of parties at the national level. It emphasizes the need for measures aimed at protecting and promoting diversity of cultural expressions and providing opportunities for domestic cultural activities, including public financial support.

 

Article 7

lists measures to promote cultural expressions and states that are signatories must try to create an environment that encourages individuals to create, produce, share, distribute and have access to their own cultural expressions, with particular attention to the special circumstances of women, minorities and Indigenous Peoples.

Article 8

contains measures to protect cultural expressions in special situations where such expressions are at risk of extinction, under serious threat, or otherwise in need of urgent safeguarding.
It is important to note that the sovereignty principles set out in the United Nations Declaration on the Rights of Indigenous Peoples (UNDRIP) highlights that Indigenous peoples have the right to decide on measures and policies to protect and promote their diversity of cultural expressions. 
How does the Convention support cultural expressions at risk?
The Convention provides principles, guidelines and mechanisms that countries can use to safeguard and promote cultural expressions, especially those under threat. For example, countries can:
Develop and implement cultural policies

that prioritize the protection and promotion of diverse cultural expressions—such as strategies to support artists, creators and cultural industries. They can also address the challenges faced by minority and marginalized communities.

Create legal and regulatory frameworks that support diversity of cultural expressions

—such as by enacting laws that protect the rights of artists and creators, ensuring equitable access to cultural resources, and preventing the dominance of a single cultural expression.

Cooperate internationally

, share experiences, and exchange inspirational practices to address common challenges and protect cultural expressions that may be at risk across borders.

Increase education and public awareness

of the value and of the diversity of cultural expressions —such as through educational programs, campaigns and cultural events—to convey the value of cultural expressions in shaping identities and societies.

 

Offer funding and other resources

to support cultural expressions (particularly those at risk)—such as financial support for artists, cultural organizations, and projects that focus on preserving endangered cultural expressions.

Encourage Indigenous and local communities to participate

in decisions that may affect their cultural expressions and work with them to develop policies and initiatives that respect their traditional knowledge and practices.

 

Improve accountability and periodically report

on their efforts to protect and promote the diversity of cultural expressions. The Convention requires signatory states to report on their progress every four years. This can help hold governments accountable for their commitments

,

monitor the implementation of various provisions of the 2005 Convention in national legislative systems, and share examples of best practices with other Parties.
By applying the principles and mechanisms outlined in the Convention, countries can support cultural expressions at risk, help diverse cultural heritage to thrive, and contribute to the richness of the global cultural landscape.
Examples of the Convention at work
National Film Board partners with imagineNATIVE
Total federal funding for Indigenous audiovisual productions in Canada has grown significantly over the last few years: from just under $16 million in 2019–20 to nearly $31 million 2021–22. This support has gone primarily to film and TV productions, including toward works that have been supported by a partnership between the National Film Board and imagineNATIVE.
The partnership, established in 2012, offers Indigenous creators access to production studios and one-on-one mentorship opportunities, and aims to elevate Indigenous representatives from the film industry to festival selection committees.
Thanks in part to this initiative, spending on Indigenous feature films made up 18.1% of all Canadian feature film production in 2021–22. (There is still work to do: overall, Indigenous audiovisual production accounted for just 5.2% of all Canadian audiovisual production from 2019 to 2022.)
CALQ launches the Re-connaître program
The Re-connaître program was launched in 2018 by the Conseil des arts et des lettres du Québec (CALQ). Within two years, the grant had helped grow the CALQ's number of Indigenous grant applicants by 71%. As of August 2023, the program had invested more than $1.7 million in 70+ projects by creators across the province.
CALQ credits Re-connaître's success to how the program was created: it emerged from significant dialogue and consultation with Indigenous artists and communities. The CALQ listened to their challenges and needs, and created an innovative and low-barrier grant in response.
One way in which Re-connaître differs from other grants is in its application process: it has flexible criteria that adapt to the needs and capacities of young and early-career artists. Applicants can even apply for grants using oral or video presentations instead of written submissions.
When it comes to advocating for policy change, bringing [public] money in, and starting a funding body to get [Indigenous] stories out to the Canadian population, you absolutely don't want to create those colonial structures that have [historically] locked you out."

—Jesse Wente, Anishinaabe writer and broadcaster,
Chair of the Canada Council for the Arts
Music platform showcases works by Indigenous artists
Since 2018, Nikamowin, a free music platform developed by Musique Nomade (an organization supported through public funding in addition to donations), has listed about 100 works by First Nations, Inuit and Métis artists as well as other Aboriginal communities around the world, helping them to reach a wide audience. It features artists, playlists and events, and serves as a window for emerging and established artists from Canada and abroad.
Get involved

Would you like to get involved in implementing the convention in Canada ? Become a member of the Coalition for the Diversity of Cultural Expressions (CDCE). The CDCE brings together 50+ professional organizations in Canada's cultural sector, representing more than 360,000 creators and professionals and 2,900 companies. The coalition is particularly interested in how culture is treated in trade agreements and the impact of the digital environment on the diversity of cultural expressions.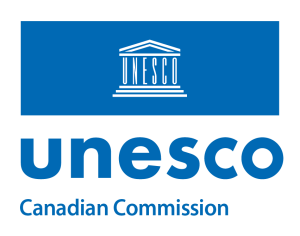 The Canadian Commission for UNESCO (CCUNESCO) promotes the mandate and initiatives of the United Nations Educational, Scientific and Cultural Organization (UNESCO) in Canada, and brings the voices of Canadian knowledge holders to the international stage.
The International Federation of Coalitions for Cultural Diversity is the voice of cultural professionals around the world and protects the diversity of cultural expression in the digital age. To find out more about how it does this, visit the federation's website.
Canada's progress
Signatory states like Canada report to UNESCO every four years on the measures they've taken to protect and promote the diversity of cultural expressions. To read more about countries' progress, visit this website.