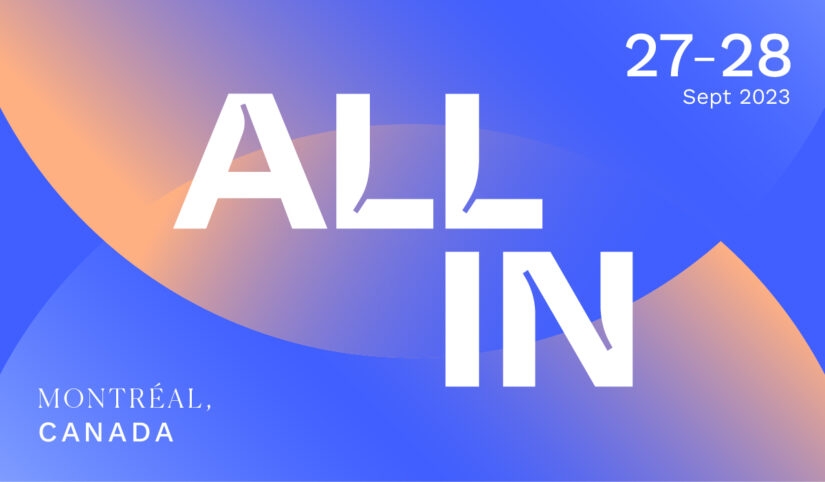 September 27, 2023
10:30 – 10:50
From Art to Artificial: Culture in Dialogue with AI
The rise of generative AI is shaking up the art world, sometimes relegating art and culture to the status of mere products of advanced technologies. However, it is essential to consider not only how AI can generate art, but also how art can influence AI. Could art steer the development of AI towards more ethical paths? Can it help solve the problems of biases intrinsic to current systems? How can we foster a richer dialogue between artists, cultural entrepreneurs and the technology sector, not only to empower these cultural actors, but also to nurture AI research and development?
Featuring Octavio Kulesz | Director Teseo Press and UNESCO Expert
Octavio Kulesz is a philosopher, digital publisher and director of Teseo, one of Latin America's leading electronic publishing houses. As a researcher collaborating with organizations including UNESCO, OIF, and IFACCA, his work focuses on issues related to cultural diversity and the creative industries in the digital age. Some of his articles presciently anticipated the contemporary challenges associated with the impact of generative AI on the art world by over five years. In 2020, he was selected by UNESCO, along with 23 other international experts, to draft the text of the Recommendation on the Ethics of Artificial Intelligence, the world's first standard-setting instrument on this topic.
10:50 – 11:40
Culture and AI: forging links for an ethical and diverse future
The rise of artificial intelligence (AI) is opening up major ethical debates concerning its integration into our societies. Culture, one of the sectors most affected by these developments, has a fundamental role to play in these reflections.  Can AI amplify the diversity of cultural expression? Actors from the book, music and audiovisual industries, representing entrepreneurs and creators, share their vision of the intersection between technology and culture. This panel aims to affirm the primordial role of culture, not only as a reflection of our humanity, but also as an essential ethical beacon in the deployment of AI.
Featuring:
Roanie Levy | CEO and President, Access Copyright
Jérôme Payette | General Manager, Association des professionnels de l'édition musicale
Ian Chai | Regional Director, ACTRA
Pauline Halpern | Executive Director, Société des Auteurs de Radio, Télévision et Cinéma
Moderator: Céline Castets-Renard | Full Professor, Civil Law Section, Faculty of Law University Research Chair on Accountable Artificial Intelligence in a Global Context, Université d'Ottawa
Roanie Levy is an outspoken champion of creator rights, in Canada and abroad. An Intellectual Property lawyer by vocation, she currently serves Access Copyright, a collective that distributes millions of dollars annually in licensing royalties to creator and publisher affiliates, as President and CEO. Roanie has also held key positions on major policy files at Canadian Heritage and Industry Canada and has equally earned distinction in service to the private sector as a management consultant. She has been called to the bar in Ontario was formerly a member of the Quebec bar. She is fluently bilingual.
Jérôme Payette is the Executive Director of APEM, the association representing Québec and francophone music publishers in Canada. He is a member of the Executive Committee of the Coalition for the Diversity of Cultural Expressions, a member of the Board of Directors of MetaMusic, and is an active member of the Canadian music policy coalition. His career path has taken him to UNESCO, l'Orchestre symphonique de Laval and consulting in the cultural sector. Jérôme holds a Master's degree in management and a Graduate Diploma in arts management form HEC Montréal and Bachelor's degree in Jazz Performance from Université de Montréal.
Ian Chai is the Regional Director and Artificial Intelligence lead at the Alliance of Canadian Cinema, Television and Radio Artists (ACTRA). Having spent his formative years as a corporate lawyer in Toronto and Dublin, he eventually transitioned into the music industry in New York whilst navigating the tumult of the post-Napster and streaming eras, ultimately forging entrepreneurial relationships with Sony and UMG. A strident advocate of the arts, his adjunct work with the International Federation of Actors (FIA) and the Coalition for the Diversity of Cultural Expressions (CDCE) is focused on marshalling a unified voice for creative industries in the AI space.
Pauline Halpern, originally from France, moved in Quebec in 2010 and since acquired 12 years of experience in the audiovisual sector, in two artists associations, an artistes agency, Telefilm Canada and Tele-Quebec. Currently executive director of the Société des Auteurs de Radio, Télévision et Cinéma, Ms Halpern used to work as a labour relations advisor for the Association des Réalisateurs et Réalisatrices du Québec then for SARTEC.
11:40 – 12:00
Creating Tomorrow Today: AI, Copyright, and the Wisdom of Experience
In this keynote, we explore how Generative Artificial Intelligence (GenAI) poses both challenges and opportunities for creative industries and cultural diversity. GenAI's use of copyrighted material in training and the flood of AI-generated content raises concerns about compensation and incentives for creators. However, history shows that legal adaptations have always followed technological revolutions. The key question is whether these adaptations will happen quickly enough to avoid past mistakes and delays. Join us to delve into the evolving landscape of AI and copyright, seeking a balanced and timely approach to these transformative forces.
Featuring Barry Sookman | Senior Counsel, McCarthy Tétreault
Barry is one of Canada's foremost authorities in intellectual property, information technology, Internet and digital copyright issues including issues associated with artificial intelligence.  Barry Sookman has argued precedent-setting cases at all levels of courts, including the Supreme Court of Canada where he has appeared 10 times.
Barry is the author of numerous books, including the leading 8 volume treatise Computer, Internet and Electronic Commerce Law, and Canadian and Copyright: Cases and Commentary on the Canadian and International Law.
Barry has extensive experience in governance issues associated with digital technologies including AI. Barry is on the AI Ethics Advisory Board for the Digital Supercluster and is on the Connected Minds Advisory Board (which has a major focus on AI). He is also on the Macdonald-Laurier Institute (MLI) advisory board. Prior to the that he was on the CIGI Advisory Board.
Barry is consistently identified as one of Canada's top intellectual property and information technology lawyers and thought leaders. He is a leading Canadian blogger on copyright, Internet and information technology issues including artificial intelligence at his blog barrysookman.com. He is also on trade association committees dealing with reform including Chamber of Commerce Innovation and digital committees, and TECHNATION.
12:00 – 12:20
Building a First Languages AI Reality
Through human centered AI development Indigenous communities are overcoming borders and barriers to language reclamation.
Featuring Michael Running Wolf | Technical Lead, FLAIR (First Languages AI Reality)
Michael Running Wolf, Lakota and Cheyenne, was raised in a reservation village in Montana with intermittent water and electricity; naturally Michael has a MS in Computer Science, was an engineer for Amazon's Alexa, taught at Northeastern University, a PhD student at McGill University, and a tech lead at Mila. Michael is researching Indigenous language reclamation using AI and has been awarded an MIT Solve Fellowship, the Alfred P. Sloan Fellowship, and the Patrick J. McGovern AI for Humanity Prize for his work.
13:20 – 14:05
Regulating ai-driven transformations in the labour market – panel by the Conseil de l'innovation du Québec
The Conseil de l'innovation du Québec is currently conducting a vast collective reflection on the regulation of AI in Quebec. This unique initiative is bringing together more than a hundred experts from various areas of civil society to reflect on the future of AI in Quebec. Come and listen to four of these experts discuss solutions for better regulating the transformations brought about by artificial intelligence in the labour market.
Featuring:
Marco Laverdière | Research Associate
Marie-Julie Desrochers | Executive Director, Coalition for the Diversity of Cultural Expressions (CDEC)
Isaïe-Nicolas Dubois-Sénéchal | Advisor Public Services Research and Advocacy Department, SFPQ
Jean Lortie | President, Commission des partenaires du marché du travail
Luc Sirois | Quebec's Chief Innovation Officer and Executive Director, Conseil de l'Innovation
As Executive Director of the Coalition for the Diversity of Cultural Expressions, Marie-Julie Desrochers fosters the concerted action and mobilization of the Canadian cultural community in the protection and promotion of the diversity of cultural expressions. She is also Secretary General of the International Federation of Coalitions for Cultural Diversity, which has led her to play an active role, on behalf of civil society, in UNESCO's work on the 2005 Convention, and to participate in working groups linking culture and sustainable development. Previously, she worked at the Association québécoise de l'industrie du disque, du spectacle et de la vidéo (ADISQ), notably in regulatory affairs and research. She holds a master's degree in literary studies, a bachelor's degree in French-language literature and a diploma in media art and technology.
14:05 – 14h25
Demystifying AI and Copyright Law
Gain actionable insights on AI and copyright law in this illuminating discussion between Chloé Sandervost, journalist at CBC, and Caroline Jonnaert, an acclaimed copyright lawyer who will draw on over 20 years of experience to explore this complex intersection. They will provide insights into issues like generative AI, training data, and emerging copyright challenges. This candid discussion offers access to a legal expert demystifying AI's relationship with copyright protections. Attendees will walk away with new perspective on the opportunities and challenges posed by AI.
Featuring Caroline Jonnaert | Lawyer and Trademark Agent, Montreal Partner, ROBIC
Moderator Chloe Sondervorst | Director, CBC/Radio-Canada
Caroline Jonnaert is an attorney, trademark agent, and partner at ROBIC, a firm specialized in intellectual property law. Caroline focuses her practice on technology law, copyright law, and advertising and marketing law. Her expertise in intellectual property law has been recognized numerous times by the "Best Lawyers in Canada" ranking. Caroline holds a Doctorate in Law from the University of Montreal. Her thesis, which earned her a distinction of excellence as well as a spot on the Dean's Honor List, focuses on copyright and artificial intelligence.
ALL IN – CDCE Programming
CDCE activity
September 27,28, 2023
Palais des congrès, Montréal