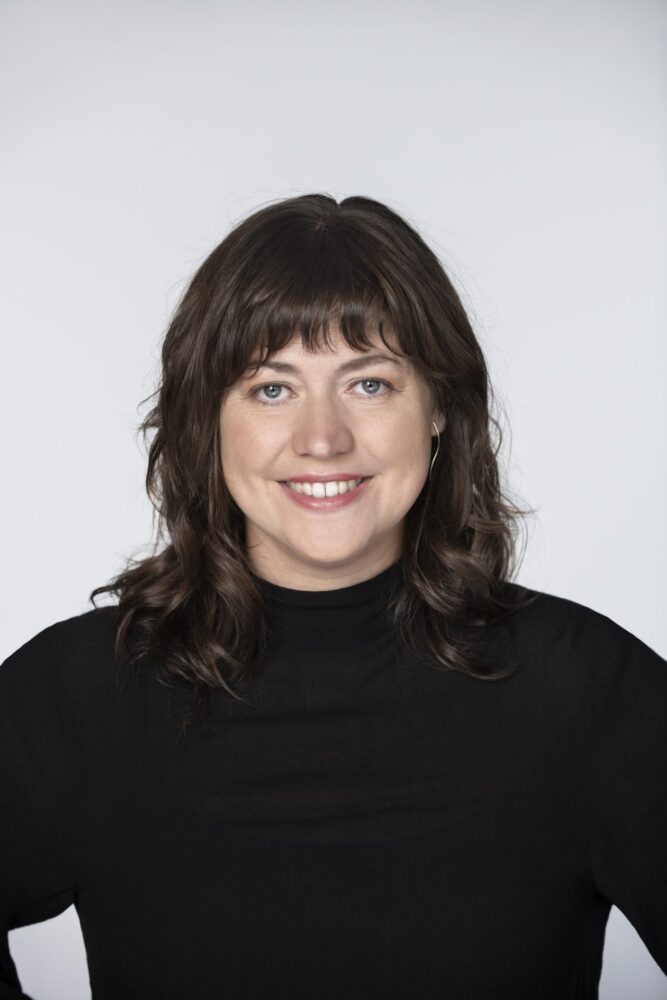 Photo © Laurence Labat
Montreal, June 28, 2022 – The Coalition for the Diversity of Cultural Expressions (CDCE) is pleased to announce the appointment of Marie-Julie Desrochers as Executive Director of the CDCE.
"We are very pleased to be able to count on Marie-Julie Desrochers' recognized experience and skills to guide the CDCE as important changes are taking place in the cultural sector, particularly to ensure a diversity of cultural expressions in the digital environment," said Bill Skolnik, Co-Chair of the CDCE. "In the coming months, the Senate will have to adopt Bill C-11 to modernize the Broadcasting Act, while the Canadian government will have to review the Copyright Act. Marie-Julie Desrochers' expertise on these issues will be a major asset for our members".
Marie-Julie Desrochers, who started at ADISQ in 2004, has been Director of Institutional Affairs and Research since 2019. In this capacity, she is responsible for files related to music industry financing, regulatory affairs and public policy, in addition to conducting various research projects and developing digital projects related to the marketing and discoverability of Quebec sound recordings and entertainment.
She has served on various committees and coalitions, including the Performing Arts Attendance Working Group and the Advisory Committee of the Observatoire de la Culture et des Communications du Québec (OCCQ). She was also responsible for an industry watch on the development of new business models, initiatives and global trends related to the digital universe and music. She holds a master's degree in literary studies, a bachelor's degree in French-language literature and a diploma in media art and technology.
Marie-Julie Desrochers will take up her position on August 22, 2022.
Appointment of Marie-Julie Desrochers as Executive Director of the CDCE
Press release
CDCE
28 June 2022