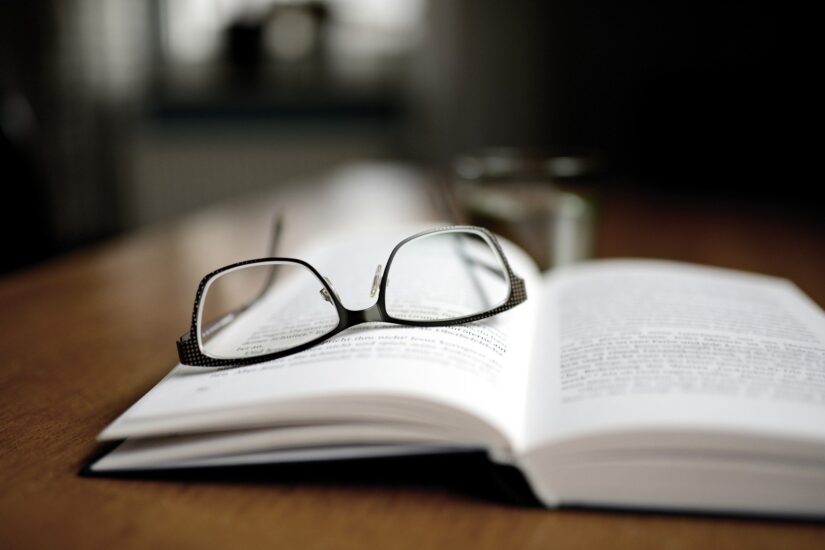 Photo © Maxpixel
In response to the high level of misinformation related to Bill C-10 in the media and on social networks, the CDCE decided to answer the most frequently asked questions about the Act to amend the Broadcasting Act (Bill C-10).
Could Bill C-10 restrict freedom of expression?
No, Bill C-10 does not restrict freedom of expression. Justice Minister David Lametti was called to testify on the subject and concluded that the bill is consistent with the Canadian Charter of Rights and Freedoms, including freedom of expression. 
Fourteen lawyers with recognized expertise in the broadcasting and telecommunications sector repeated the same thing, adding that "while these statements make headlines, they are factually and legally incorrect."
Section 2(3) of the Broadcasting Act clearly states that CRTC policies and regulations must respect freedom of expression.
The Broadcasting Act applies to corporations, not individuals. Bill C-10 adds a new section, section 2.1, which states that a social media user who uploads a program is not considered to be operating as a broadcaster.
Furthermore, a new subsection has been added to the bill to specify that the requirements for social media must be consistent with users' freedom of expression (s. 9.1 (3.2)).
Finally, freedom of expression in Canada is protected by the Canadian Charter of Rights and Freedoms, which of course applies to the CRTC, which must go through a rigorous process before regulations are applied.
Why do social networks need to be included in the legislation?
Bill C-10 seeks to ensure that online broadcasters have obligations comparable to traditional broadcasters. Unlike online services such as Netflix or Spotify, the content available on social media is uploaded by users. 
But social media are also important places to access culture. With a 49% share of the volume of music streaming in Canada, Youtube is the largest online music streamer in the country. Legislating Spotify or QUB Music, but not Youtube, does not make sense.
Does Bill C-10 violate net neutrality?
No, Bill C-10 does not violate net neutrality. Net neutrality, a founding principle of the Internet, has to do with the network, Internet service providers and the speed of bandwidth. Net neutrality states that Internet service providers (such as Bell or Videotron) do not have the right to limit access to some web content or slow down access to others. The highlighting of certain content within applications therefore does not violate net neutrality.
What is discoverability and why is it important?
Discoverability is a concept that goes well beyond the scope of Bill C-10. The CDCE recently produced a report on the issue. But it goes far beyond simply making content findable. 
In the context of a Broadcasting Act that applies to online services, this could include requirements for highlighting specific content (Canadian, Francophone, Native, etc.) via the recommendation tools of these services. 
On sites with catalogs of thousands or even millions of items of content, recommendation mechanisms allow for the discovery of content that the user might not have found otherwise.  
Will Canadian artists be disadvantaged by C-10?
No, quite the contrary. Online music platforms such as Spotify and social networks such as YouTube choose the criteria that determine which content is highlighted. Some artists have criticized the opacity or direction of the algorithms. 
Users, including children, can currently spend hours on a service without being offered any local content. The new regulations could, for example, allow the CRTC, after consultation, to determine that a percentage of the recommendations offered to users also take into account their language and location, in addition to their preferences. 
Is legislating the recommendation tools of online platforms going too far?
No. The recommendation algorithms of online platforms are not neutral: they are already designed to serve the commercial interests of web companies. A Pew Research Center survey indicates that about two-thirds of users (64%) say they sometimes encounter videos that appear to be blatantly false or misleading when using YouTube, while 60% occasionally encounter videos that show people engaging in dangerous or disturbing behavior. In today's profit-driven digital world, there is no doubt that the race for clicks takes precedence over ethics.
The current presentation of content on platforms is not random, nor is it based solely on the personal preferences of consumers. It also does not take into account the cultural specificities of the market in which the platforms operate. The regulation is intended to ensure that public interest objectives, such as Canadian broadcasting policy, are also taken into account. 
What will be the criteria for content to be considered "Canadian"?
Using objective criteria to define what constitutes Canadian content ensures that there are clear and fair rules for determining whether content is Canadian. 
In the music sector, the MAPL system is used. A piece of music must meet two of the following four criteria to qualify as Canadian. A Canadian must have: 
Composed the music 

Performed the music or lyrics

Wrote the lyrics
And/or
      4. When the piece is recorded or performed and broadcasted in Canada.
In the case of audiovisual works, the CRTC certification defines the following criteria:
The producer is Canadian;

Canadian individuals are employed in key creative positions (6 out of 10 points);

Canadians are in the directing or script writing functions AND in one of the first two roles;

At least 75% of the expenditures are made by Canadian individuals or companies.
Will any content be blocked under the new Broadcasting Act?
No. No legal online content will be blocked under the new law. Some contents could simply be brought to the forefront, in a logic of valorization to serve the diversity of cultural expressions.
Is algorithmic transparency a crazy idea?
More and more decisions affecting citizens' daily lives are made by algorithms, in all sectors. It is essential to know how algorithms work, or at least understand the results of their work, and to demand greater transparency from platforms given the growing role they play in our societies.
Will the CRTC be able to regulate content?
The CRTC's social media regulations will be limited to financial contributions to support the creation of cultural content, discoverability of Canadian creators and reporting of information to the CRTC. 
Do you have another question to ask? Send us a message!
Bill C-10 : Frequently Asked Questions
Article
CDEC
9 June 2021
Legislative review