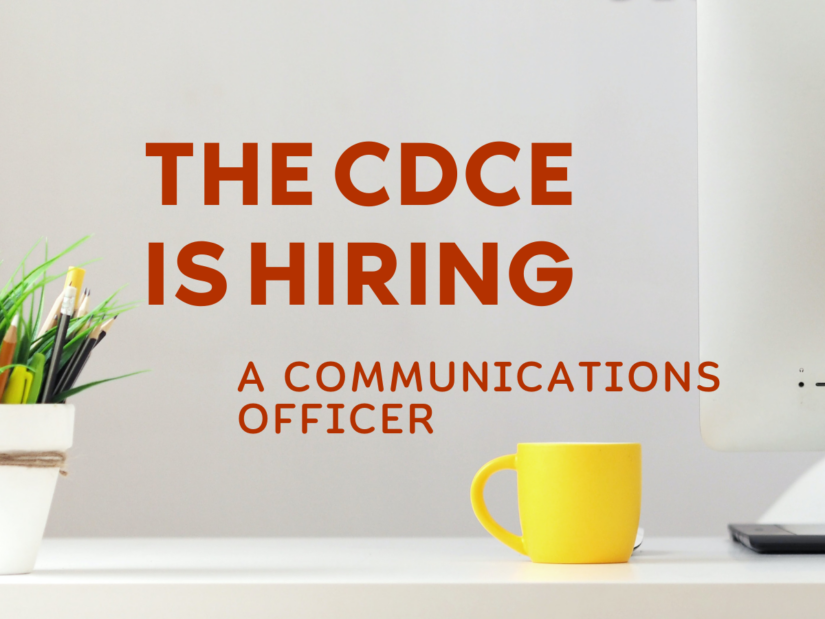 Regular, part-time position (three days/week)
The Coalition for the Diversity of Cultural Expressions (CDCE) brings together Canada's leading Anglophone and Francophone professional organizations in the cultural sector. It is composed of forty-four organizations that collectively represent the interests of more than 200,000 professionals and 2,000 businesses in the book, film, television, new media, music, performing arts and visual arts sectors. The CDCE intervenes primarily to ensure that cultural goods and services are excluded from trade negotiations and that the diversity of cultural expressions is present in the digital environment. The CDCE also coordinates the International Federation of Coalitions for Cultural Diversity (IFCCD).
Working at the CDCE means being part of a dynamic team that works with members to strengthen the impact of the cultural sector in policy debates and issues affecting cultural sovereignty.
We are looking for an organized, quick-witted individual who is able to demonstrate good judgment, rigor, creativity and autonomy.
The primary mandate of the Communications Officer is to:
Contribute to the communication strategy;
Monitor national and international news on the CDCE's priority issues;
Design, write, translate, format and disseminate communication materials (visuals, flyers, videos, etc.);
Develop and maintain the presence of the CDCE and the IFCCD on social networks;
Publish articles on the CDCE and IFCCD websites;
Produce and distribute newsletters;
Assist in the organization of conferences and seminars;
Write and translate press releases and documents.
Depending on availability, other tasks related to the Coalition's mission may be assigned.
Requirements
Undergraduate degree in communications or other relevant discipline;
Knowledge of the following tools MS Office (Word, Excel, Powerpoint), WordPress, Adobe Creative (Indesign, Photoshop, Adobe Premiere Pro), social media (Facebook, Instagram, Twitter);
Minimum of two (2) years of relevant experience.
Professional skills
Fluency in spoken and written French and English (Spanish proficiency an asset);
Knowledge of social media strategies;
Knowledge of Quebec and Canadian media, cultural and information networks;
Knowledge of the cultural sector and issues related to the dissemination of cultural expressions in the digital environment, an asset.
The position is permanent and the start date is as soon as possible. The work schedule is 3 days per week (22.5 hrs), to be determined jointly, and the salary is $25 per hour. A mix of remote and office attendance is possible.
Interested individuals should submit their resume with cover letter by August 21, 2022 to RH@cdc-ccd.org. Entry into the position will be as soon as possible. Only those selected for interview will be contacted.
Job offer: Communications Officer
Article
CDCE
4 August 2022
Applications should be sent to RH@cdc-ccd.org before August 21, 2022