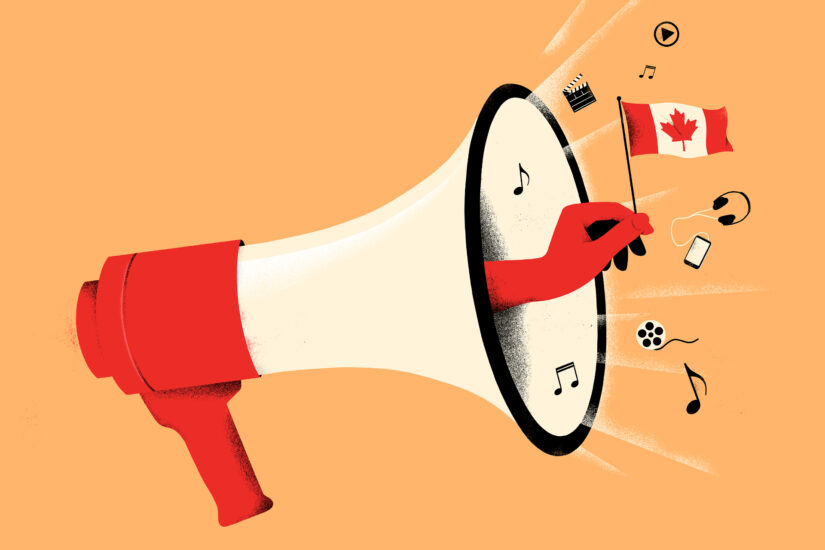 Illustration © Sébastien Thibault
It is high time that online platforms that generate revenues from access to culture in the music and audiovisual sectors contribute to the creation, development and dissemination of local cultural expressions.
Bill C-11 will ensure that Canadian creations and productions have an important place on our airwaves and screens.
Without this Bill, local creations will remain drowned in a sea of content and our local cultural ecosystems will continue to weaken. It will be increasingly difficult to create ambitious, independent works that will reach beyond our borders because the bulk of our industry will be in the service of foreign productions or in search of big commercial success.
But we have a choice. By sending a strong message today to the political class that will decide the fate of this Bill, we can ask them to make the choice to continue promoting a diversity of cultural expression.
Let's do this!
This campaign is supported by all members of the CDCE and by the following organizations: