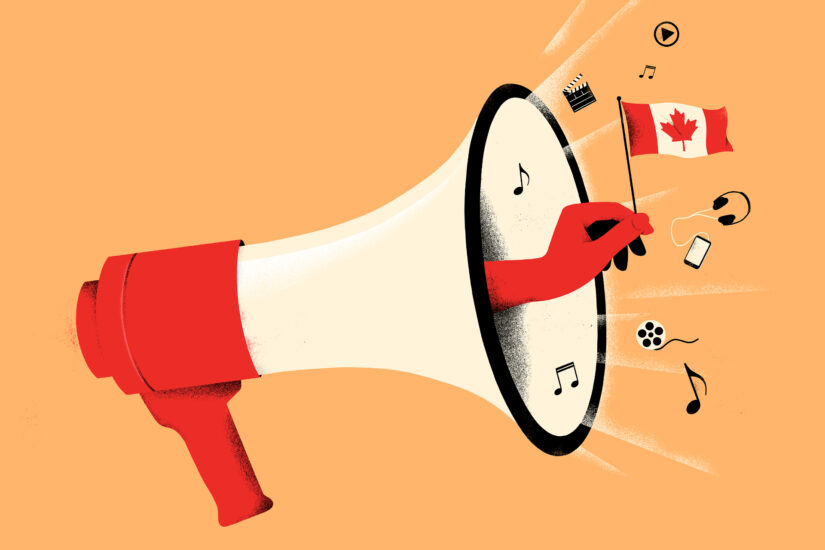 Illustration © Sébastien Thibault
It is high time that online platforms that generate revenues from access to culture in the music and audiovisual sectors contribute to the creation, development and dissemination of local cultural expressions.
Bill C-11 will ensure that Canadian creations and productions have an important place on our airwaves and screens.
The CDCE has conducted a reflection with its members and several experts in order to formulate requests for amendment to Bill C-11 and has limited its demands to what it considered essential in order to encourage a rapid adoption of the Bill, while making modifications that it deems necessary to meet the minimum requirements of the cultural sector.